Product Hunt?
We don't really think of PE as a product... but...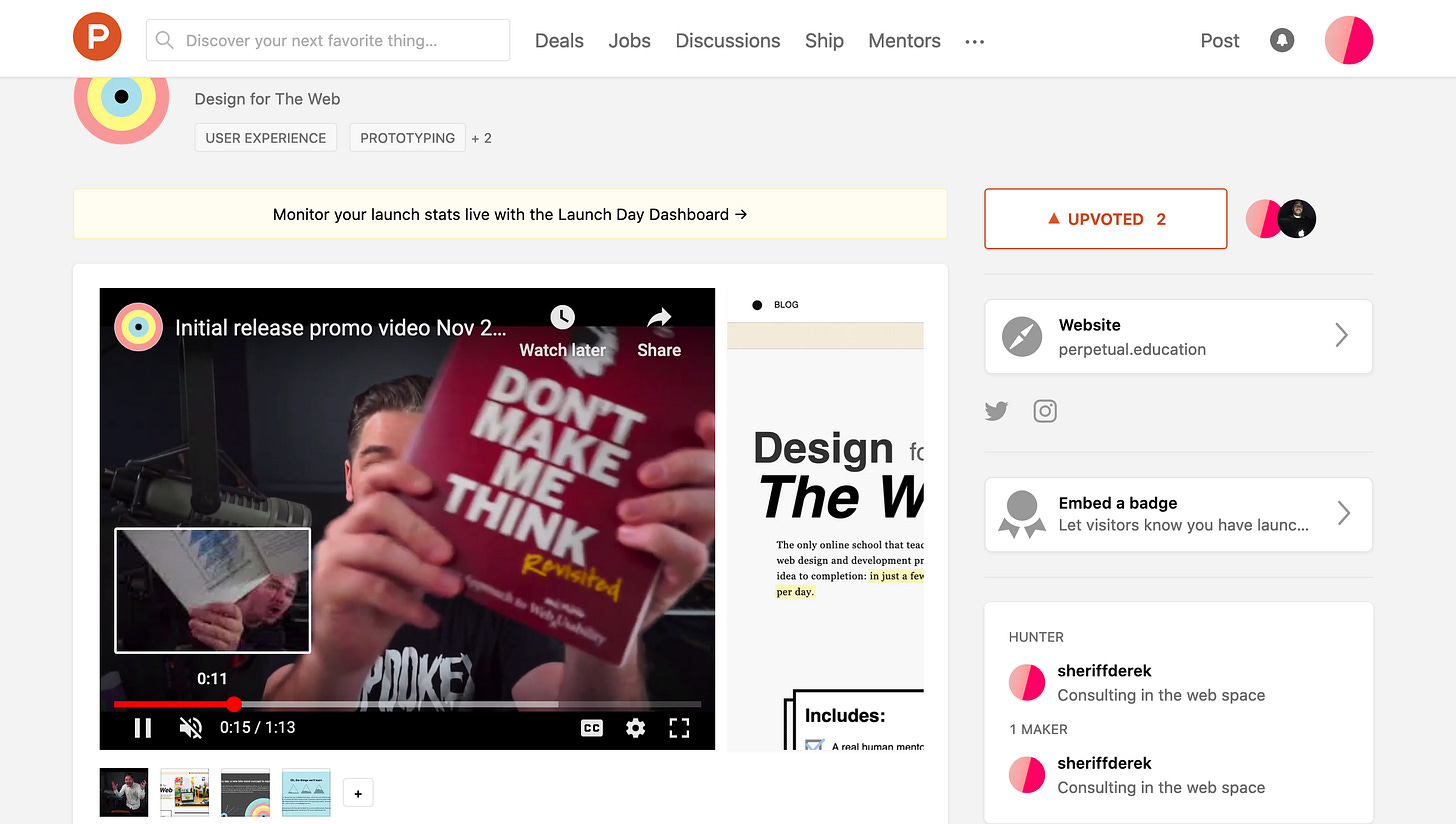 Vote for us!
We put PE up on Product Hunt - so that more people will check it out!
https://www.producthunt.com/posts/perpetual-education
Go on over and up-vote it - and share it, if you have a few minutes.
Students!
Derek talked to A LOT! of prospective students this week. It's so cool to hear everyone's back stories. We're so excited for Nov 30th!
MAKE SURE YOU VOTED! GET IT DONE!
If you are in the US - then make sure you vote!! Do it!!!
(that's all)
(thanks)